BIOME+ COLLECTION MICROBIOME-FRIENDLY SKINCARE THAT POWERS A HEALTHY SKIN BARRIER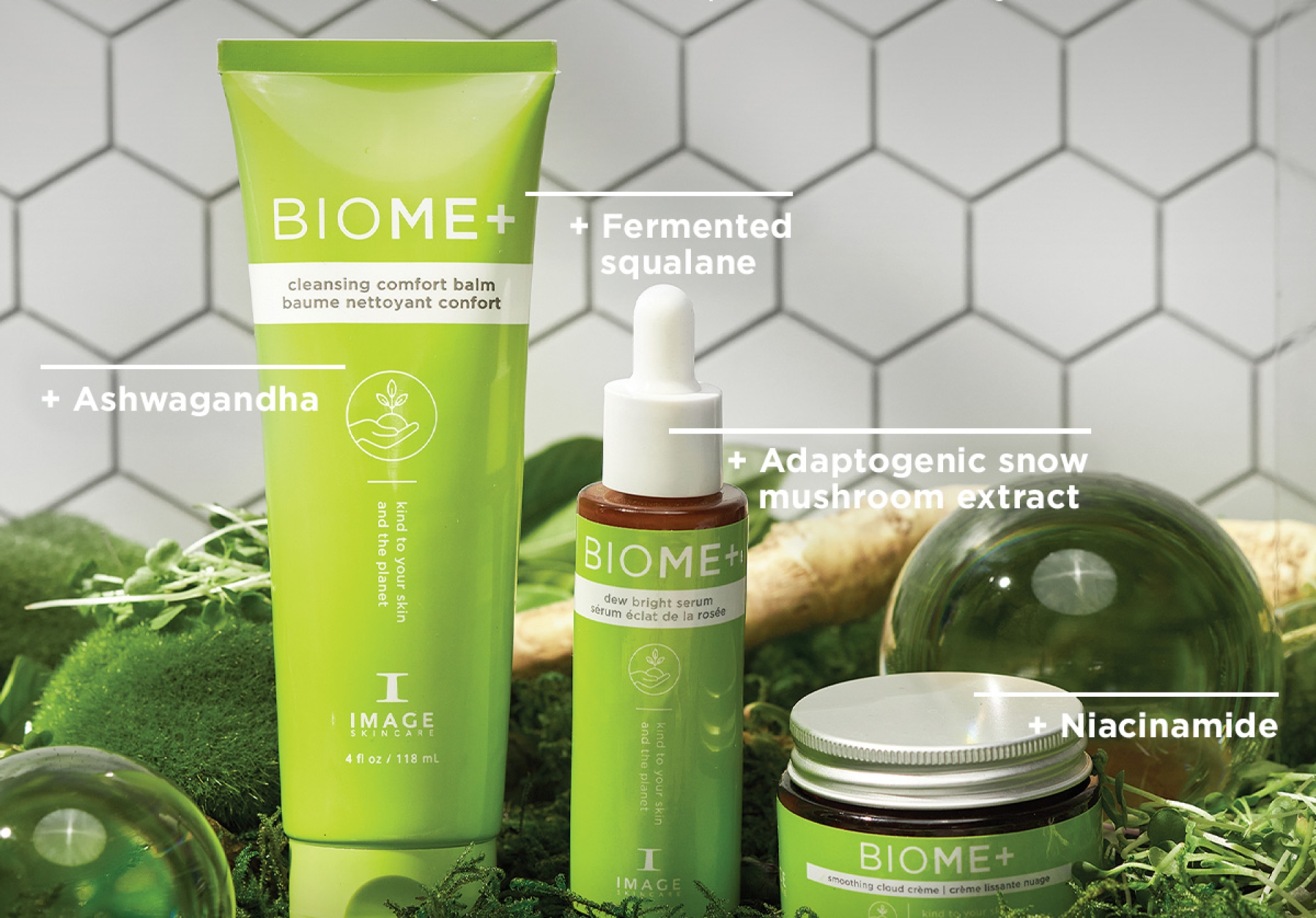 Introducing the
BIOME+ COLLECTION
MICROBIOME-FRIENDLY SKINCARE THAT POWERS A HEALTHY SKIN BARRIER
INTRODUCING BIOME+
"Our newest launches represent the ethos of the IMAGE Skincare brand—dynamic,innovative and disruptive.
As we celebrate our 20th anniversary, we're continuing to evolve, putting the future of beauty into the hands of our consumers and professionals."
Certified Vegan by The Vegan Society
Made from up to 97% natural-origin ingredients
1% for the Planet partner
Animal test-free certified by PETA
BIOME+ is a harmonious collection formulated to respect and reinforce the skin's protective barrier. Mindfully produced in a LEED-certified facility and formulated with natural-origin ingredients like botanical adaptogens and sugarcane-derived squalane, BIOME+ nurtures, comforts and brightens skin without disrupting its natural state.